Here's a lulu story. Once upon a time, when we had running water, she was standing in the creek amazed at water & why she couldn't pick it up. She tried. "Hey!" I told her, "If you're so good, fetch this stick!" And I tossed a gnarly little branch in the water. Here's how it started, here's how it finished & here's some random background noise...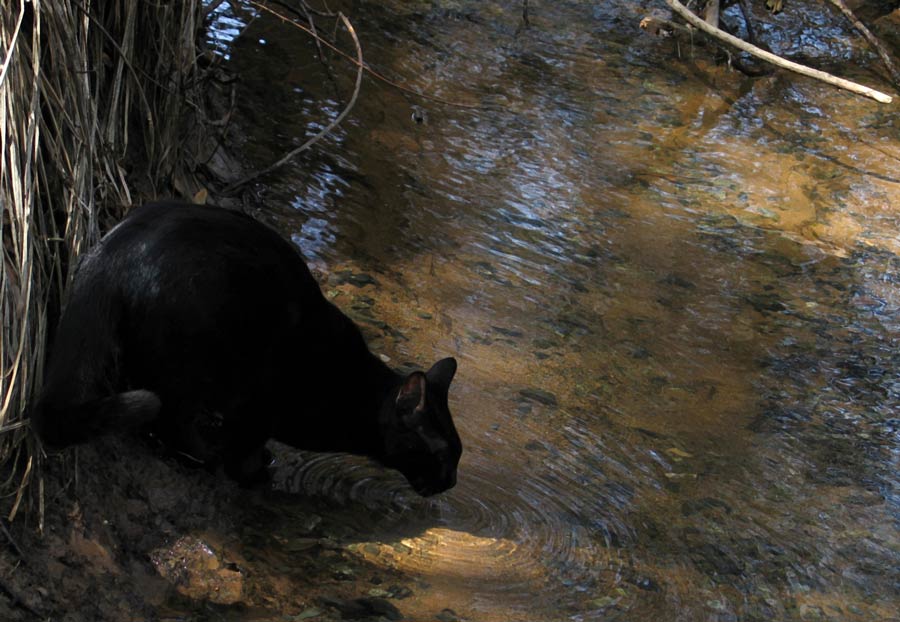 out for a catwalk on a sunny afternoon - it's an integral & necessary part of cat-training-for-photography. I had no clue that this one would take to water so well. But she found it curious & interesting. She tried to pick it up & couldn't figure out how to hold it.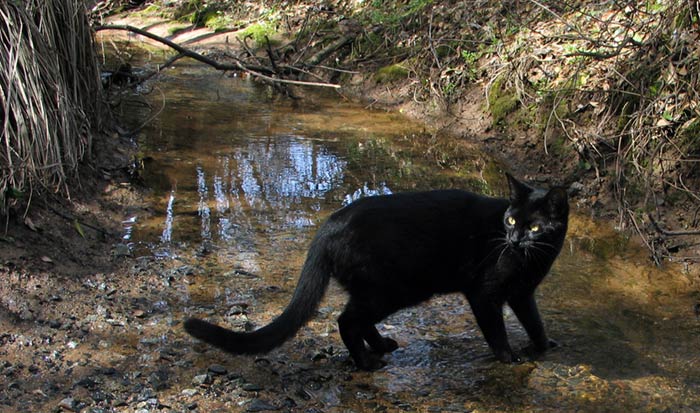 When I get a glass of water these days, I need to watch the cat - because if she walks by & the waterglass is within reach, she'll stick her hand in, pull it up soaking wet & lick water out of her hairy cat-palm. That's how she drinks: by licking it off her foot. Totally casual about it.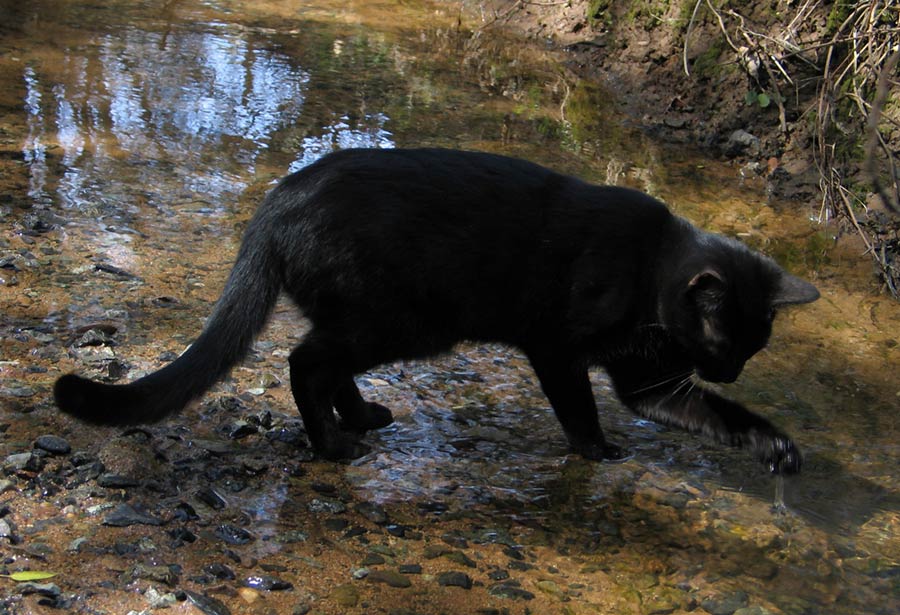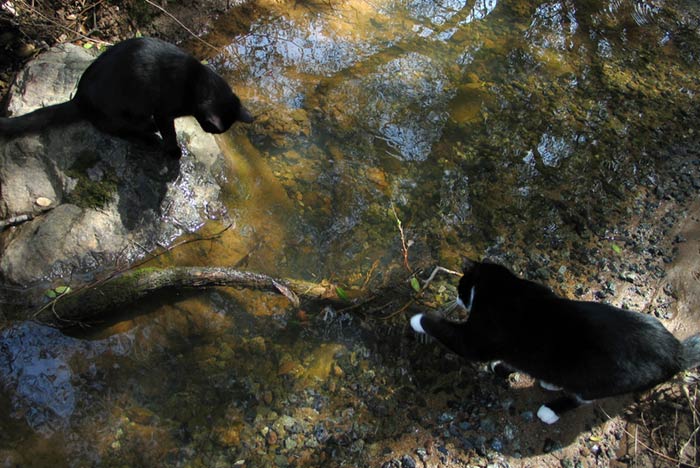 Here's where it started...these two young cats poking at the water, jumping back & forth across the creek. I tossed the bait into the water, issued the challenge & Whaddya know? The girlcat took an un-cattish extra long time to study the water & figured out the facts about what she saw. Underwater Rocks! How to walk on them. Lovely. Surprise me, cat...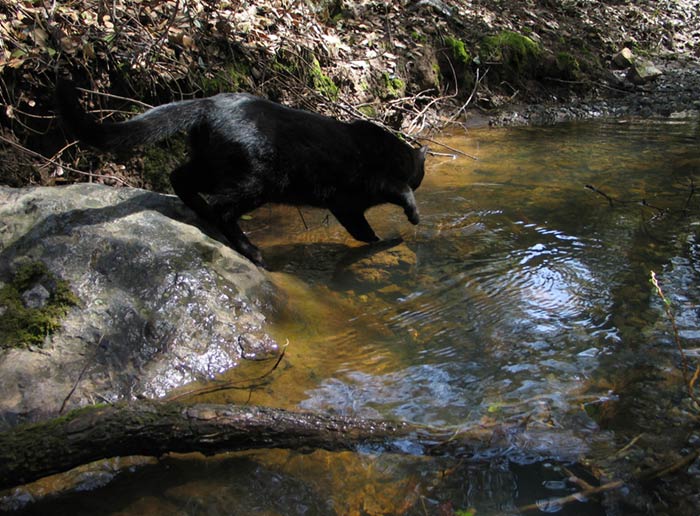 the stick is mosly underwater, with just a little stub sticking out. I didn't think she'd even spot it, let alone be interested enough to do anything about it. "Go get it, cat!"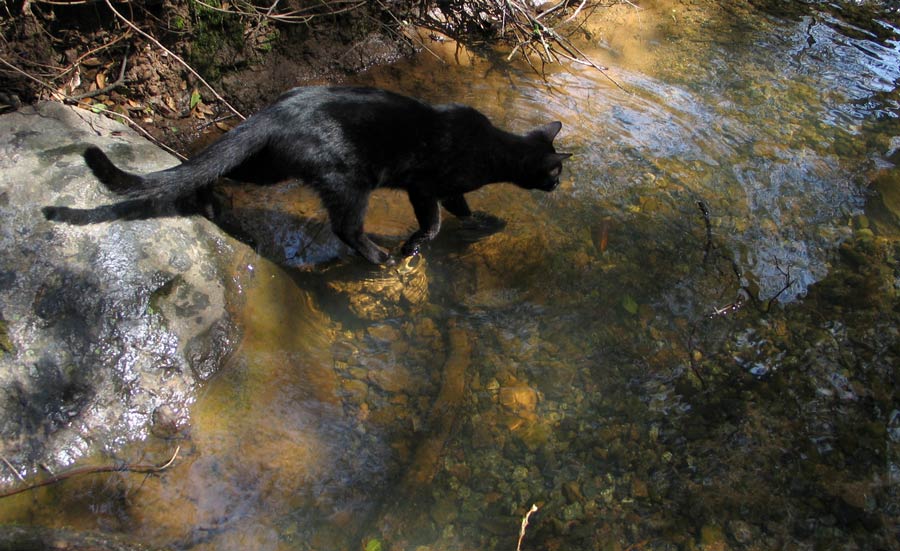 Right around here, she stretched out & reached deep. Extra points.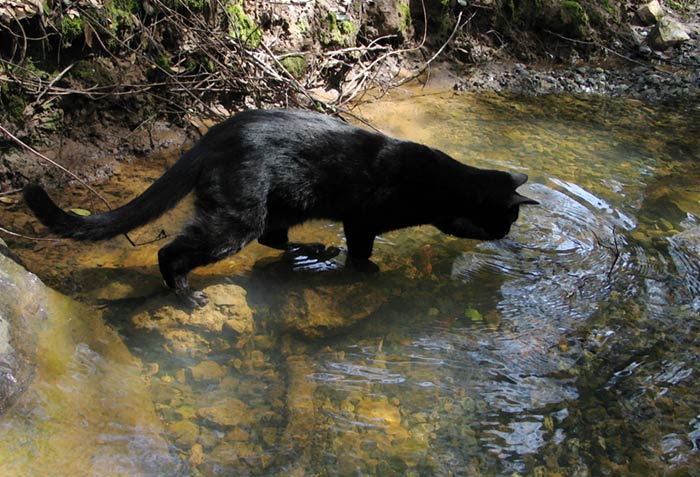 The rocks are really wobbley, too. It's all I can do to take pictures & say "Wow!wow!wow"! to my self & not make any Surprise-The-Cat noises. It's always gonna be a cat with paranoid tendencies as a survival mechanism.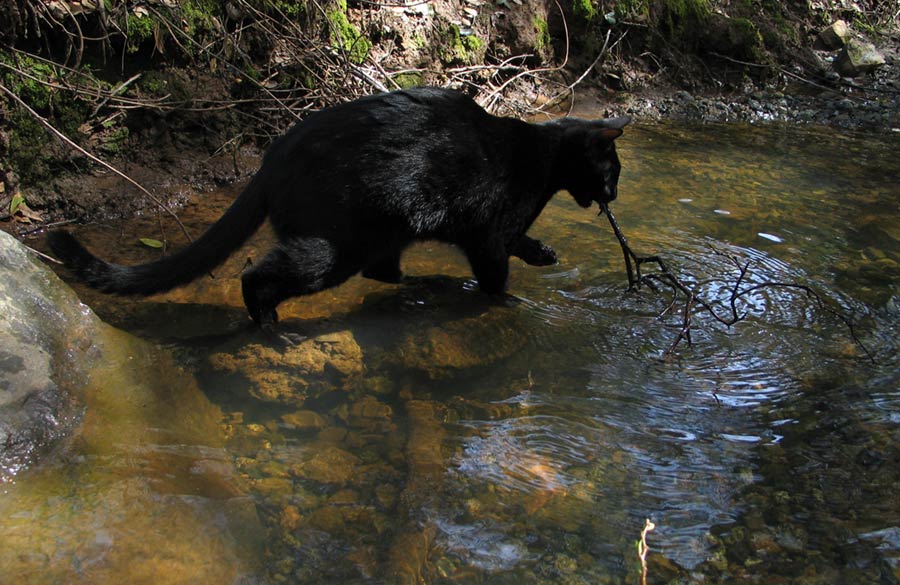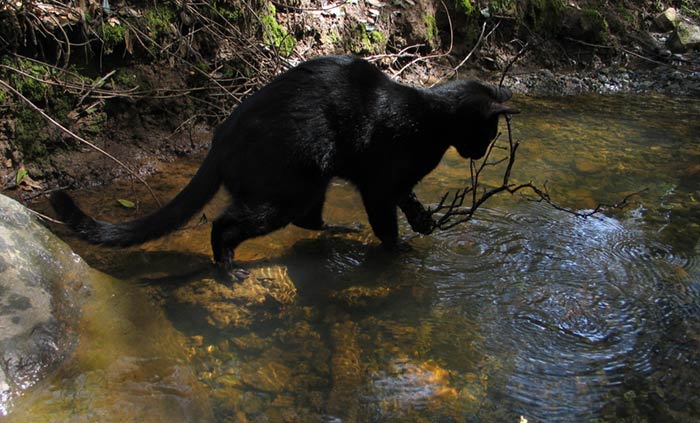 So there.
Now all she's gotta do is turn around.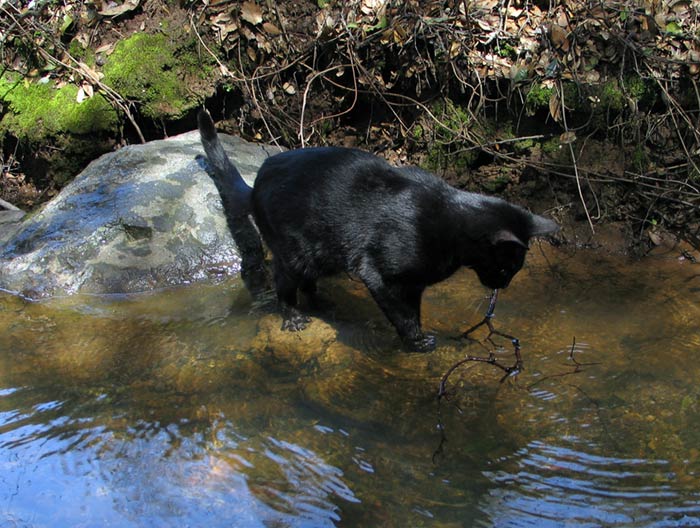 Too wobbley, too wet, too awkward a shape: it snags on things when she tries to turn with it.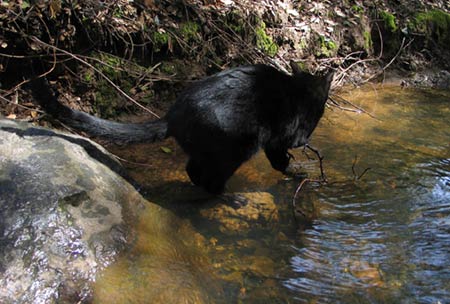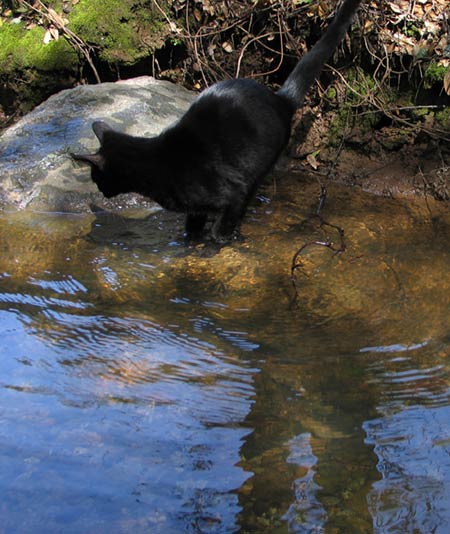 That's lulu, walks-on-water-cat.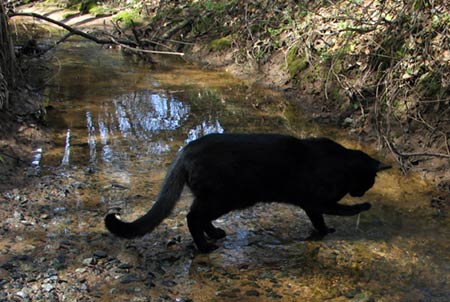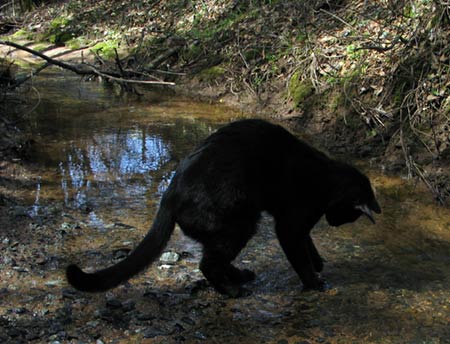 These days, she's taking on bigger challenges: the local nomadic wildlife - it's a wylde tyme -