Five kinds of wasp & other bugs came by for water. This was the most common. Black beak & black head-top. A little hair. Some have a Batman logo on their face, some don't. They usually got along with everybody else, but sometimes one would come in & chase off everybody at the watering bucket before landing to drink.

They can get jumpy, I sat still. When I got really sweaty, i walked away lest I be considered Water.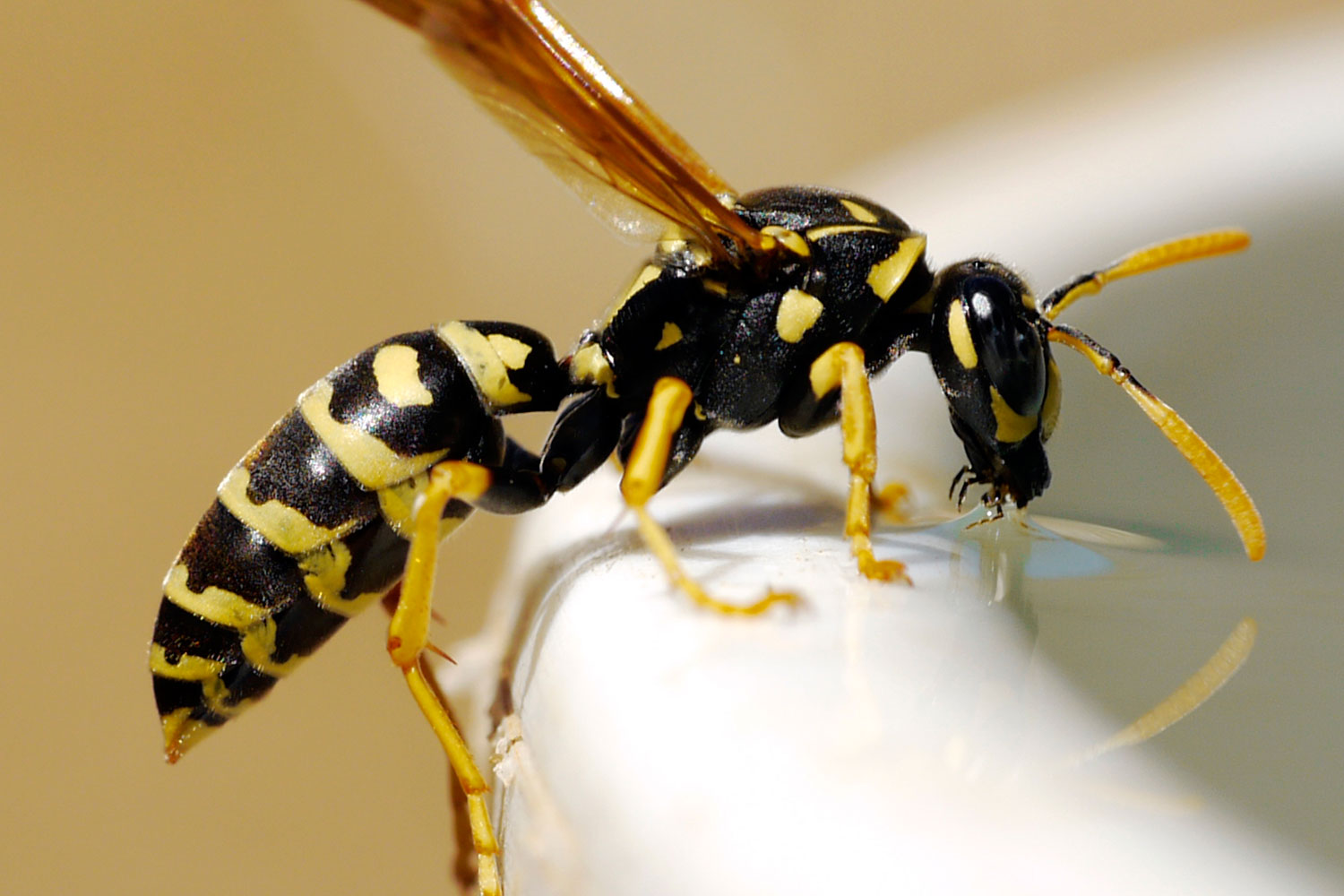 This one has the Batman logo nose...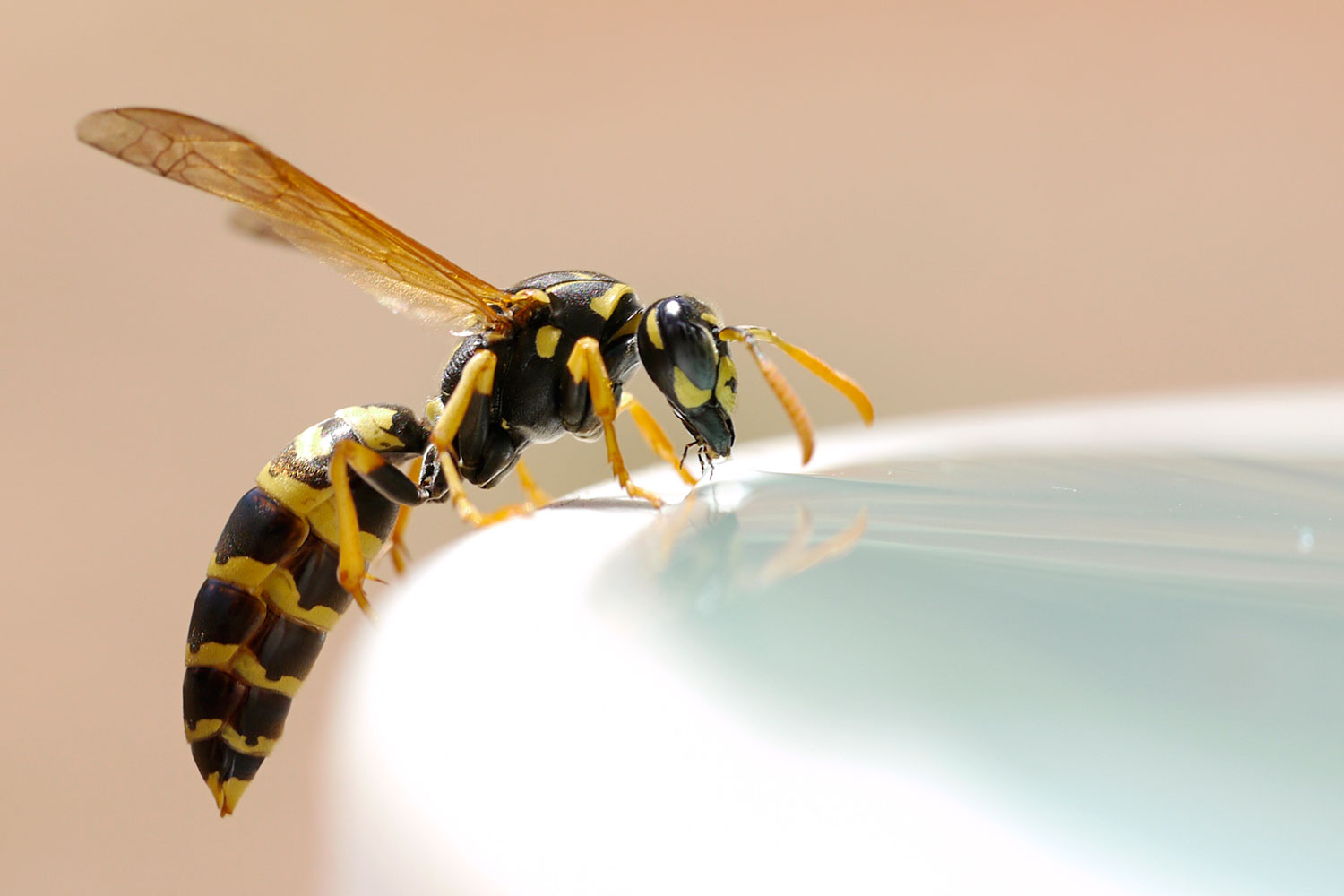 No Batman logo nose...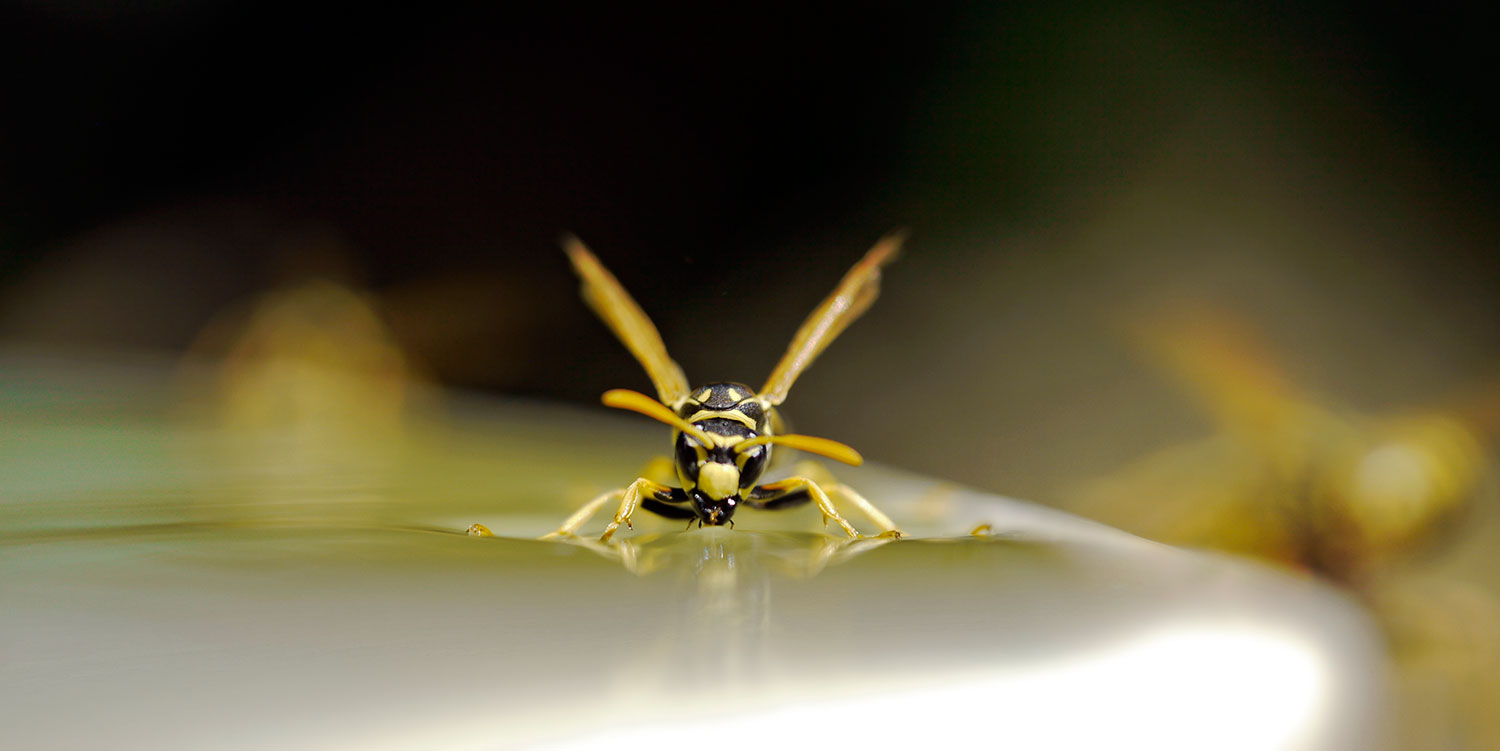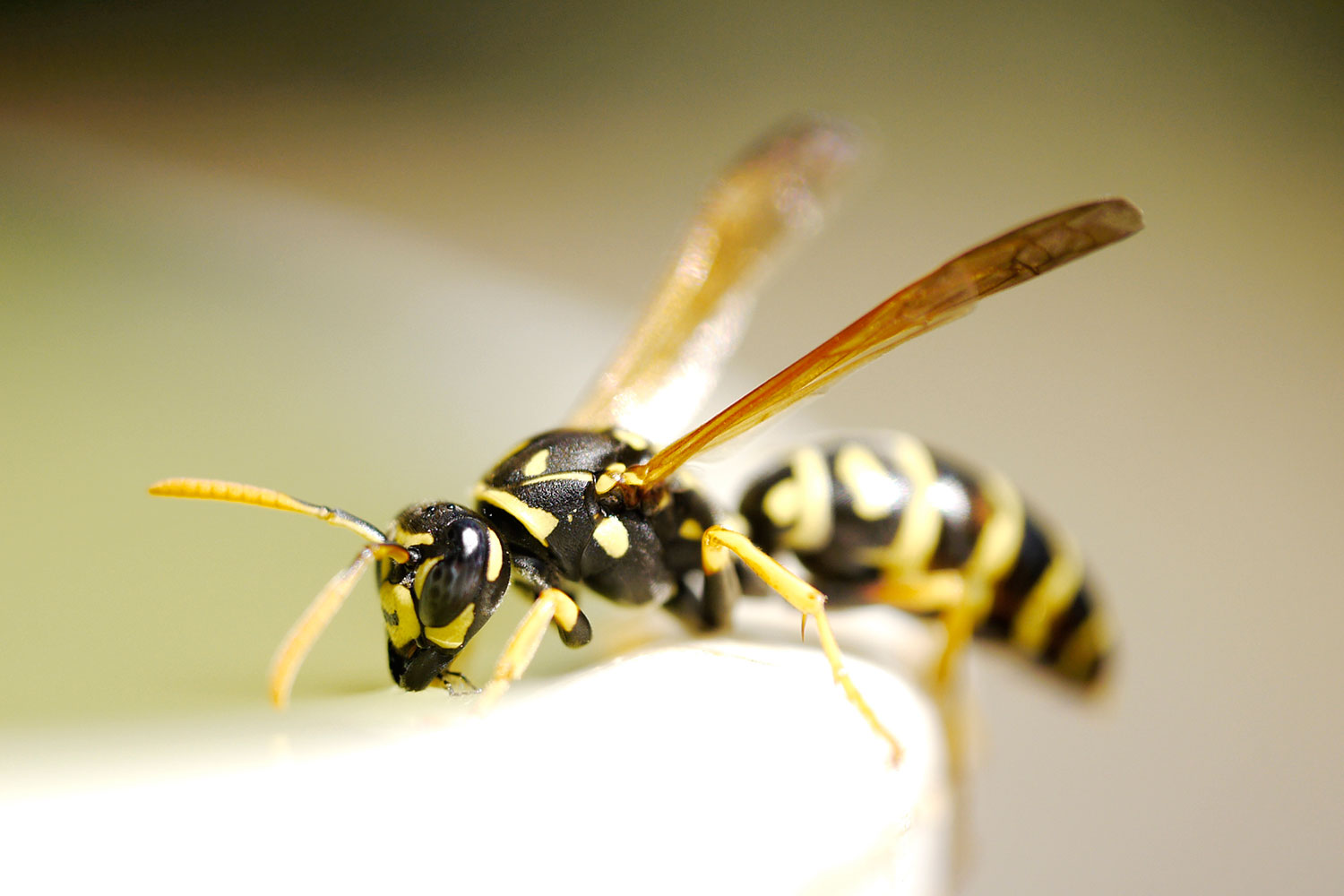 The floater got bumped but didn't break through the surface tension. Sometimes they fall through the water.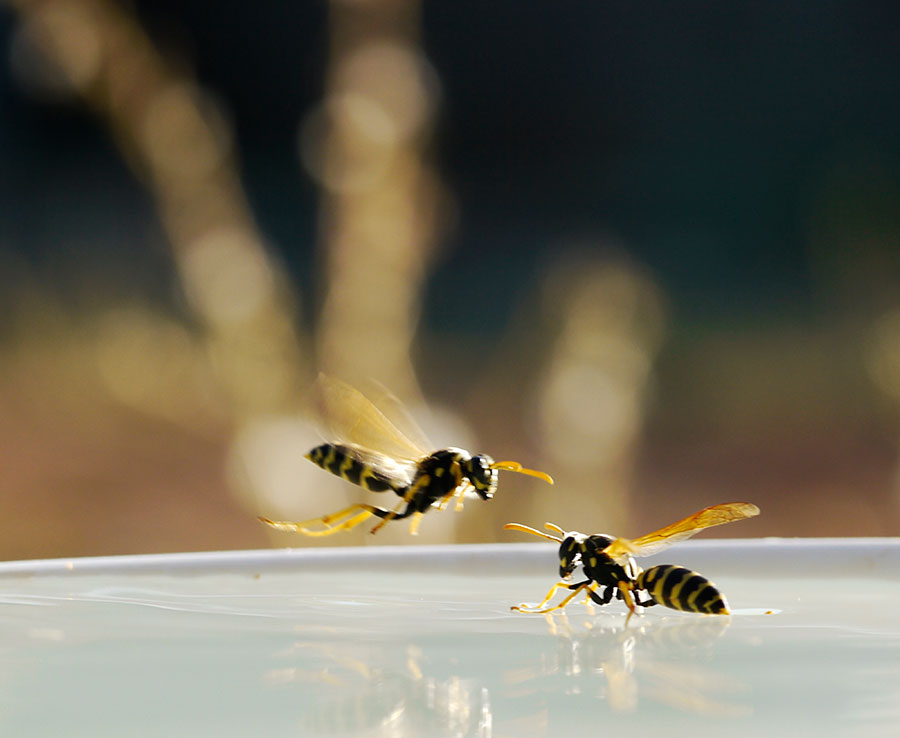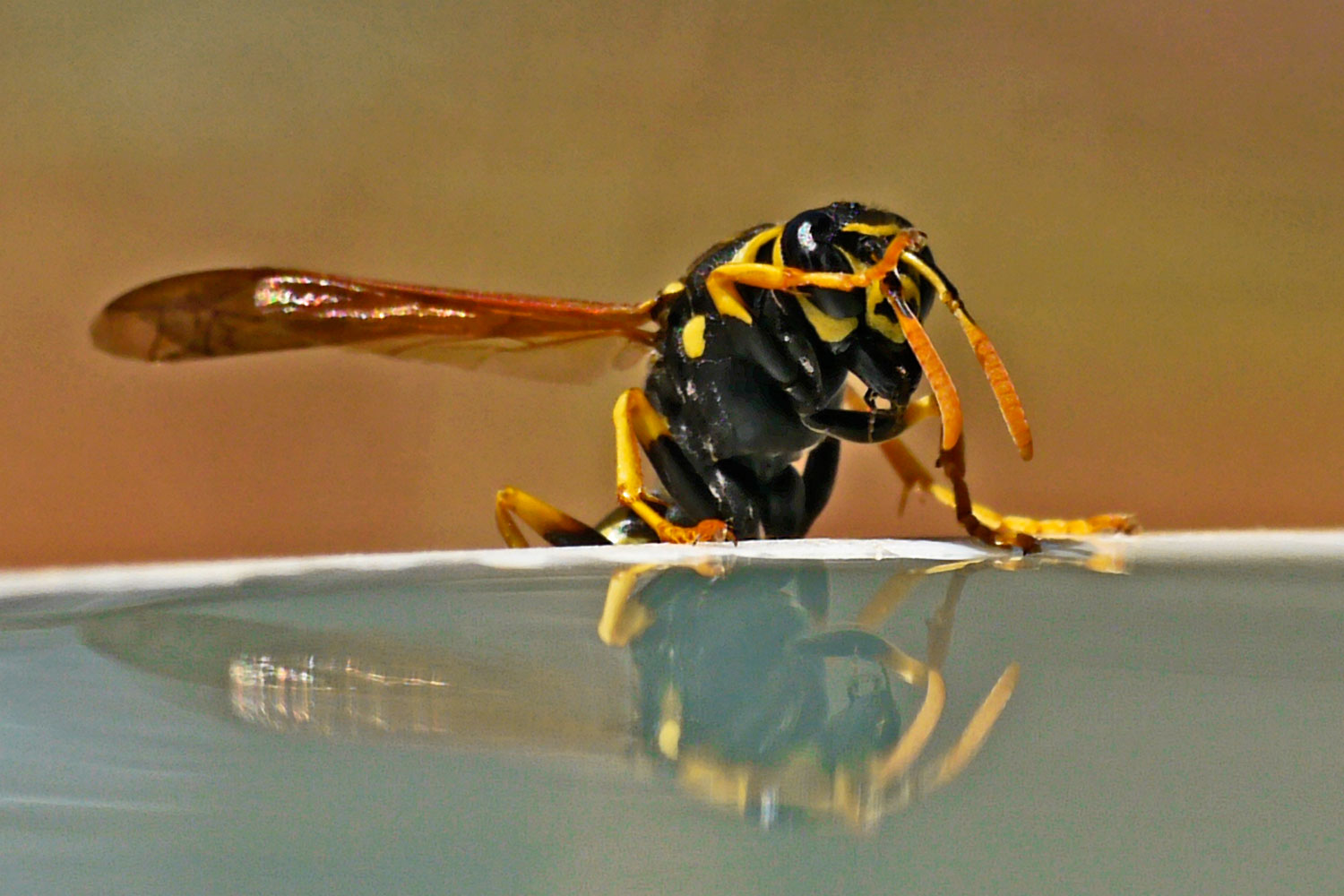 This Thing showed up, gave everybody else the evil eye & spooked-out all the other fliers & they left the scene. When it flew away, it went at supersonic speeds with a big Whoosh! Awesome.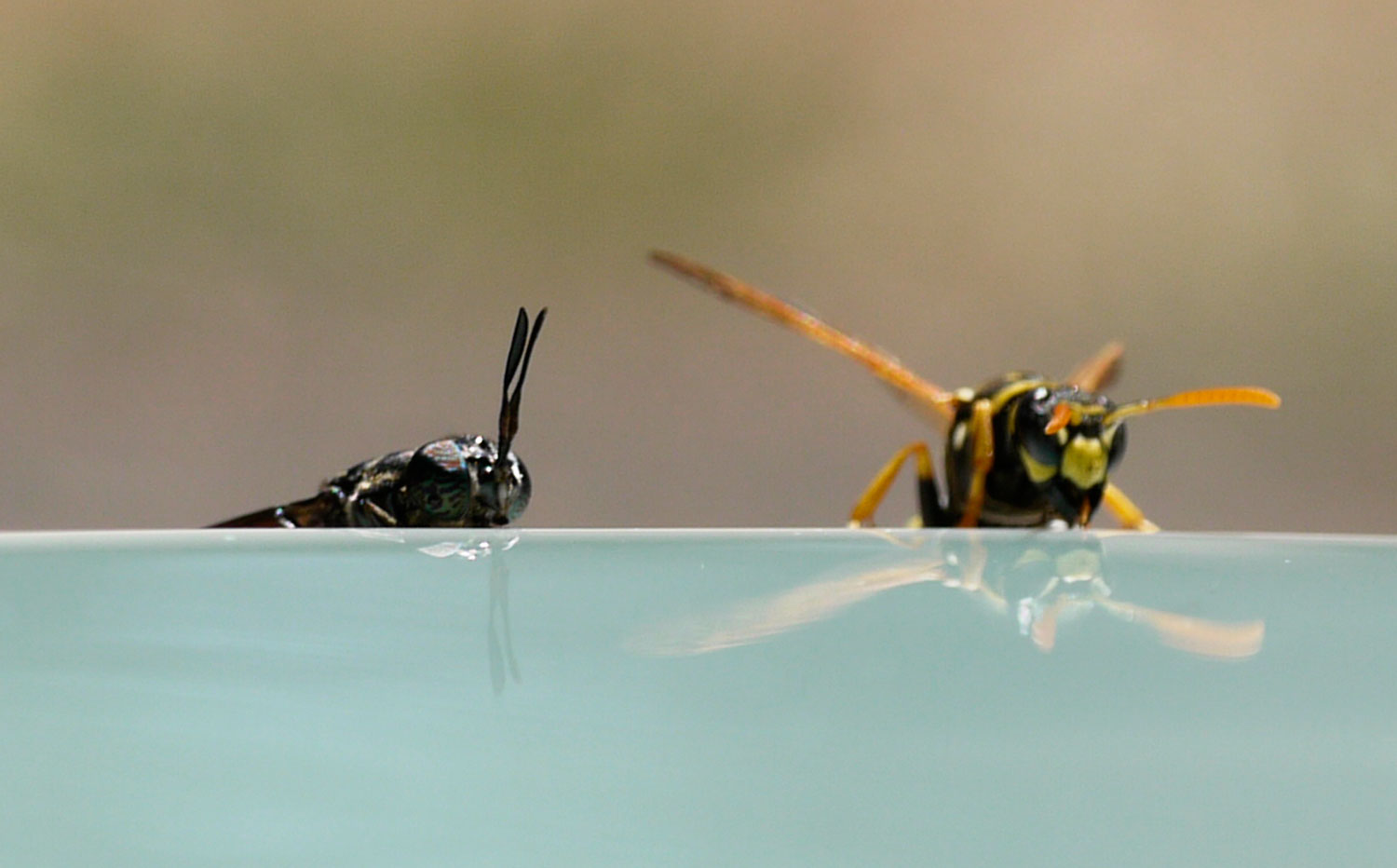 Some kind of hyper-fly with stinger?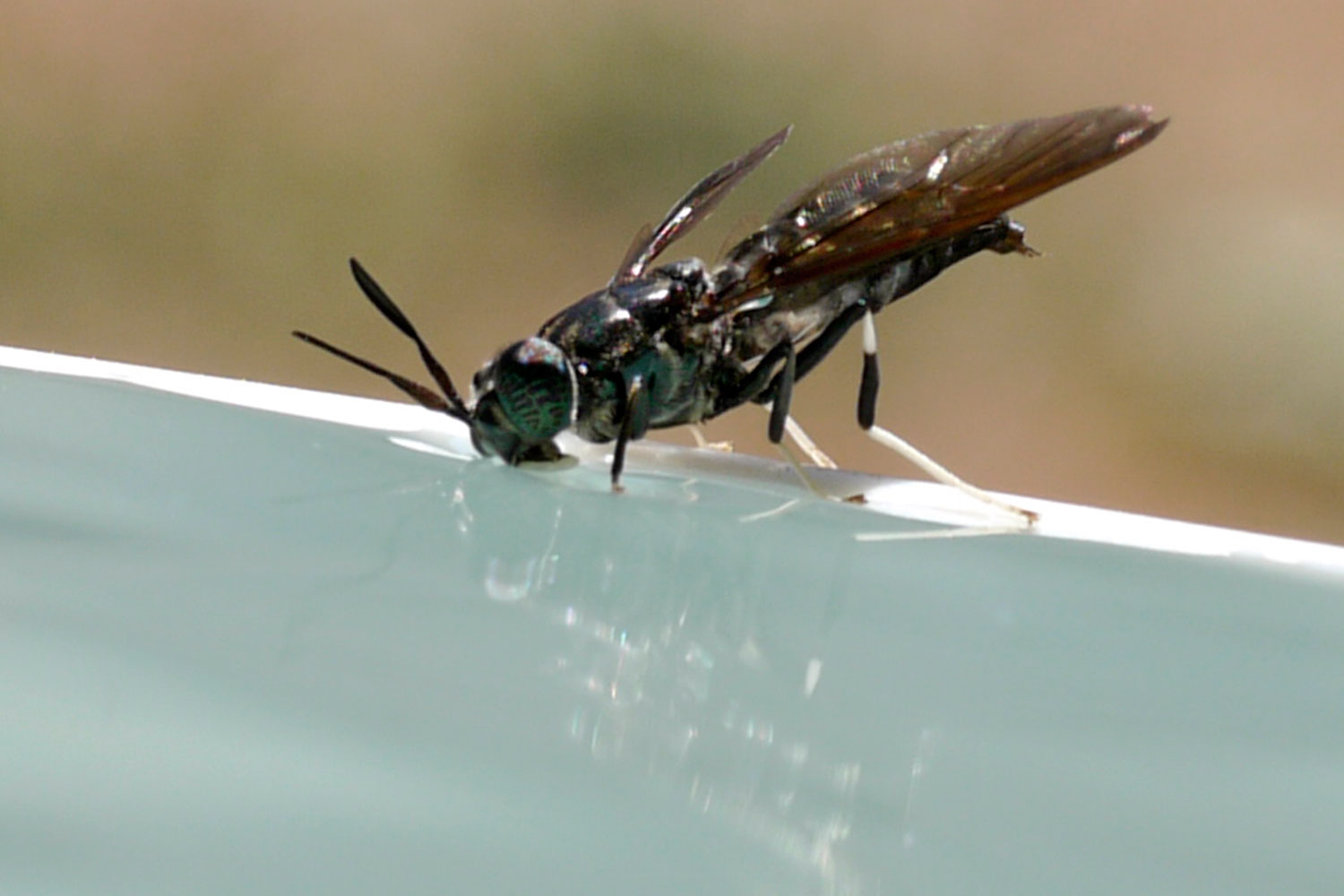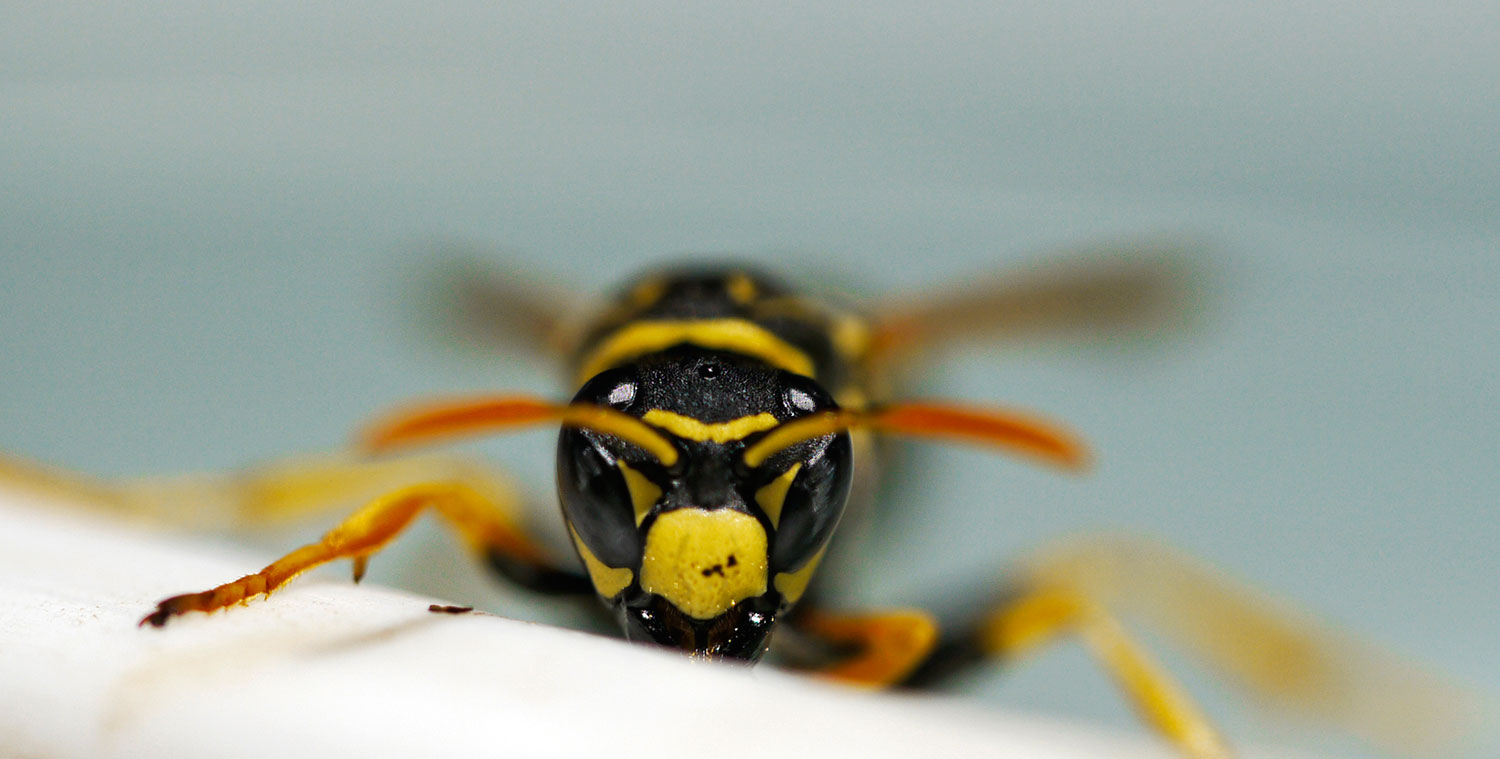 The little bugs every where - they land on the edge of the bucket & dive in.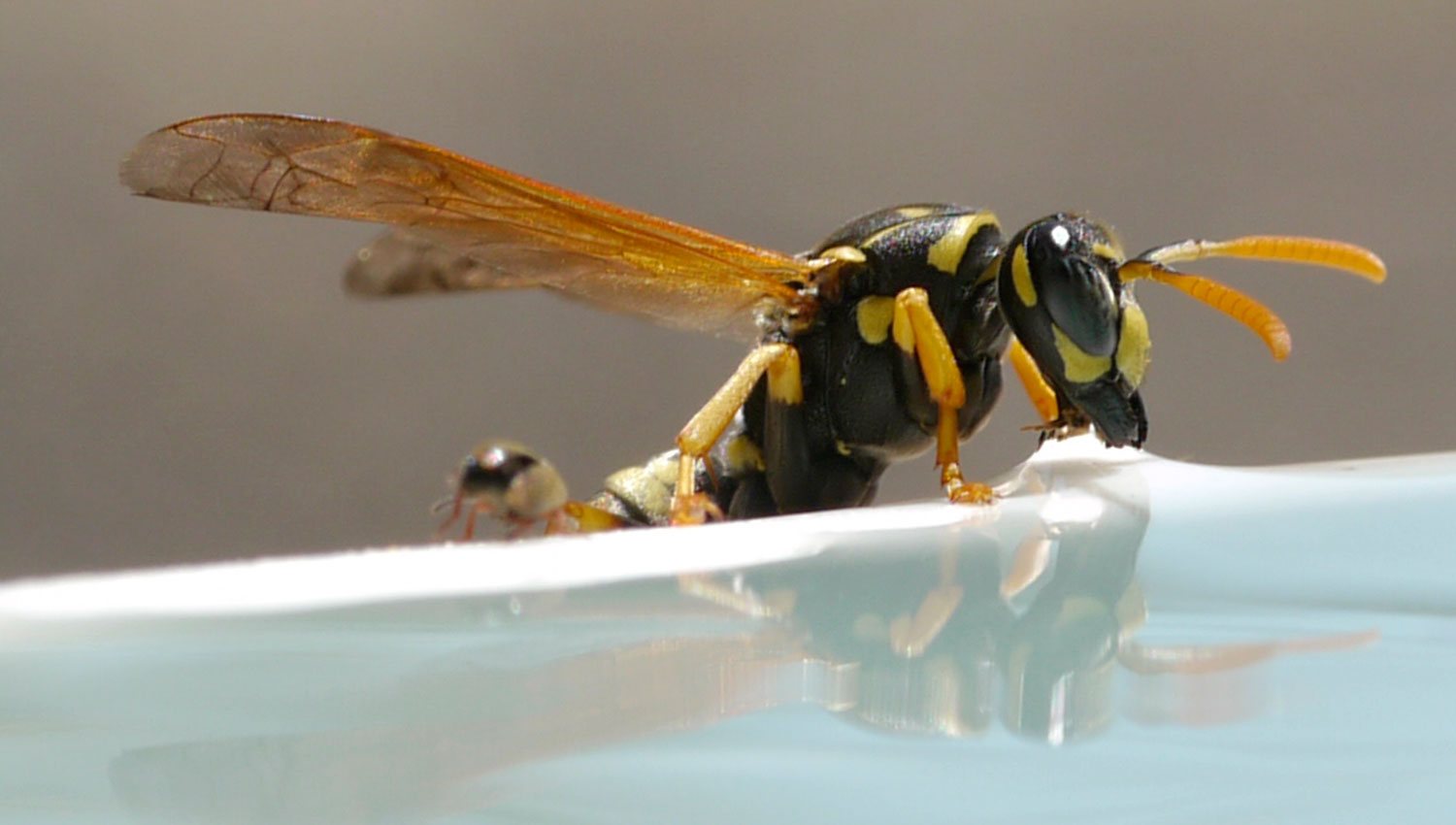 The wasps are irritated, but they seem to ignore the littler bugs as much as they can. Sometimes they Seem to help them out.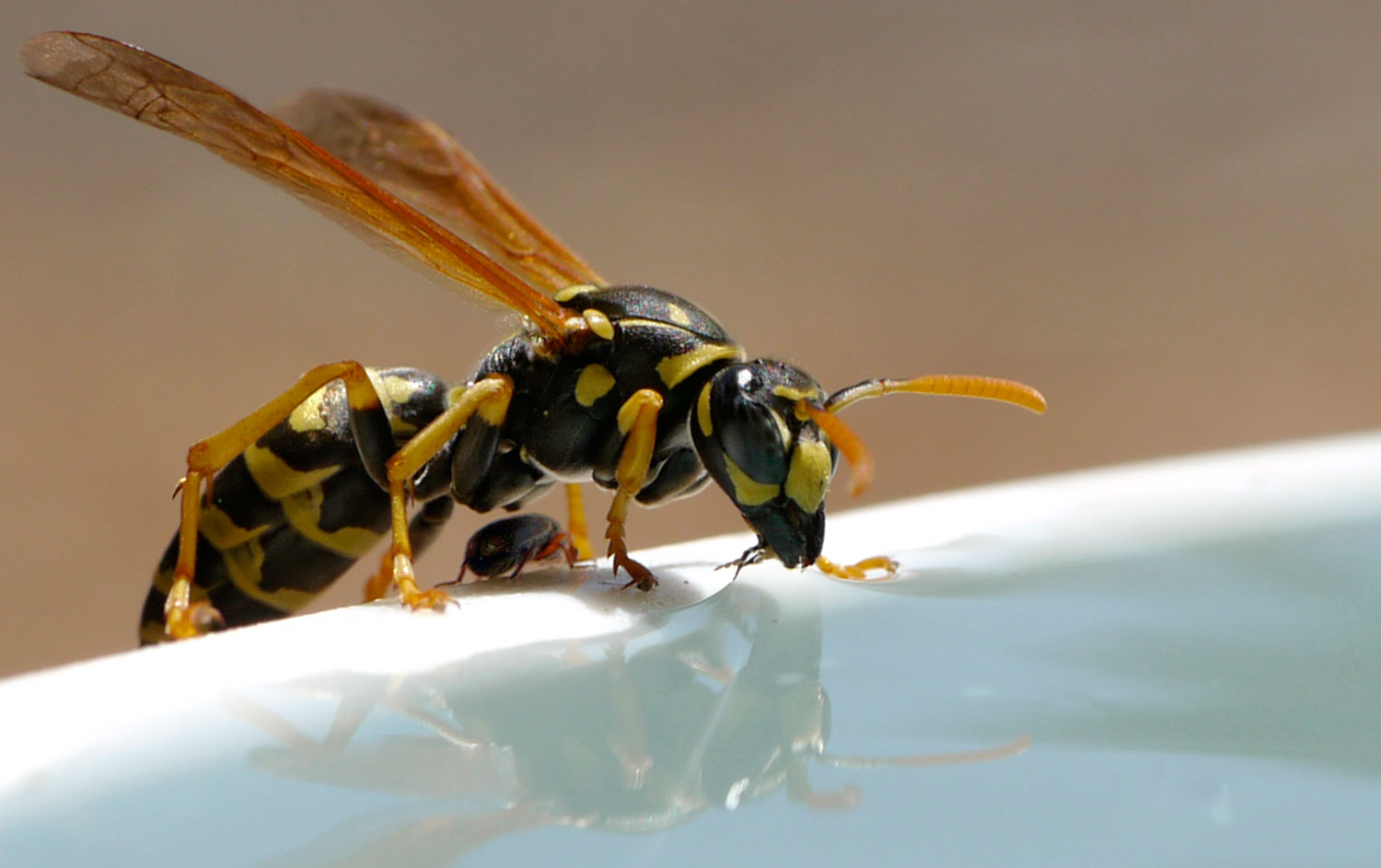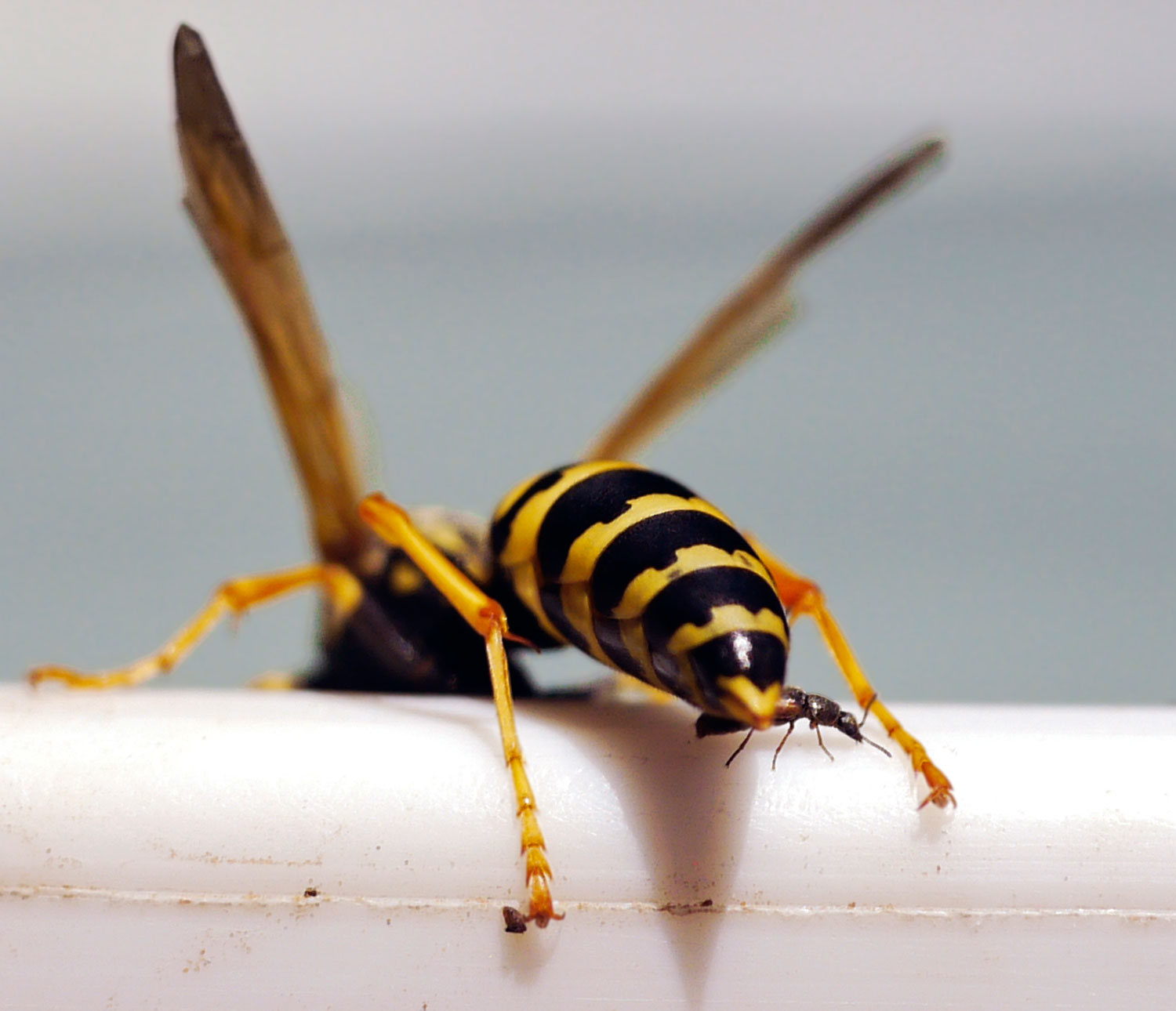 These little bugs just dive in & struggle against the surface tension. Sometimes they get lucky. I've given them blades of grass to aid their escapes & they just turn around & dive back in. "Ah! Of course!" I said.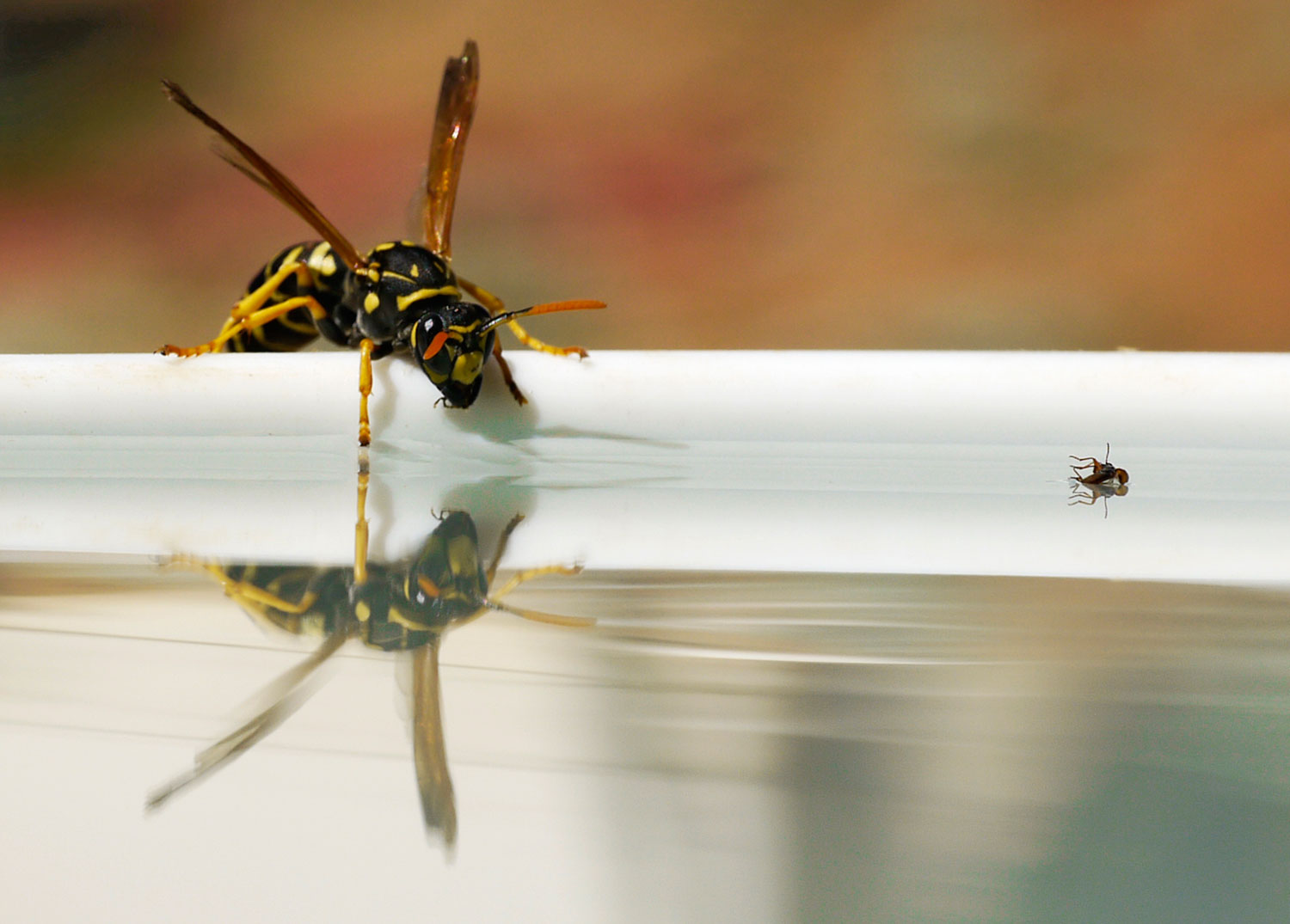 Arrow on the abdomen, pointing tailwards. There's another wasp with the arrow pointing towards the front. It has other different markings, too, on the head, middle & abdomen. It has slightly different eyes. It's on the next page...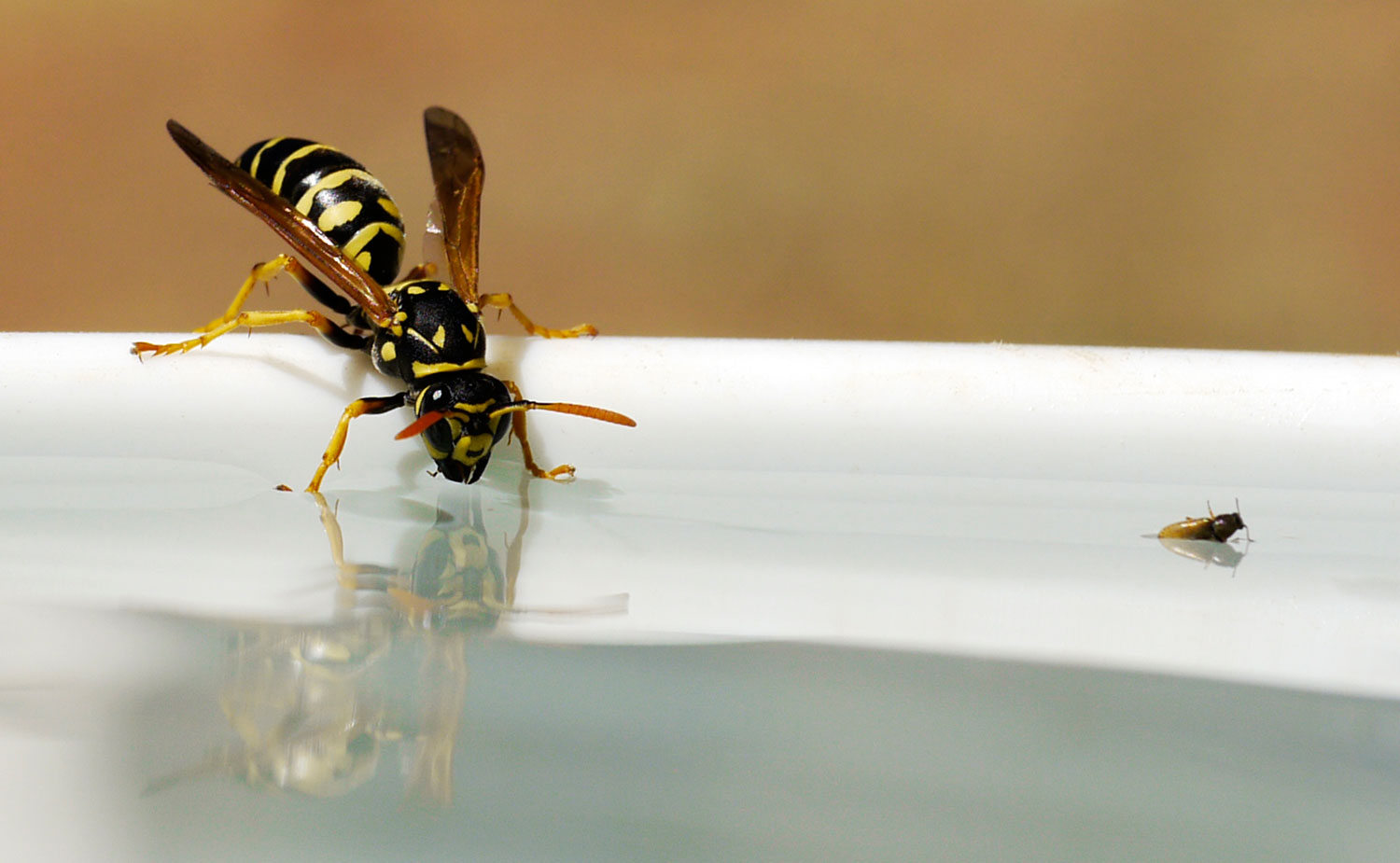 Mouth parts. Clever.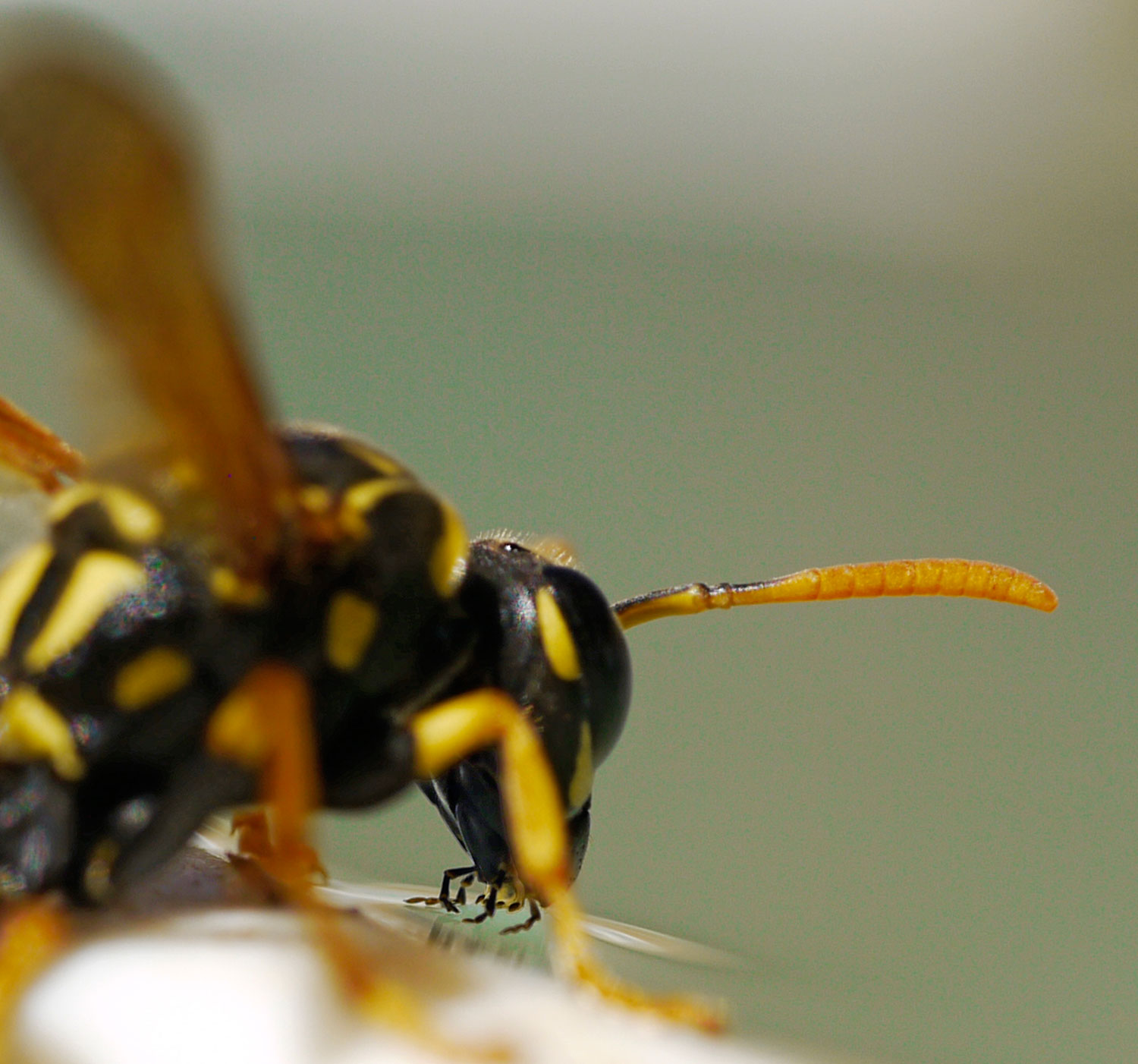 They have lots of Touching meetings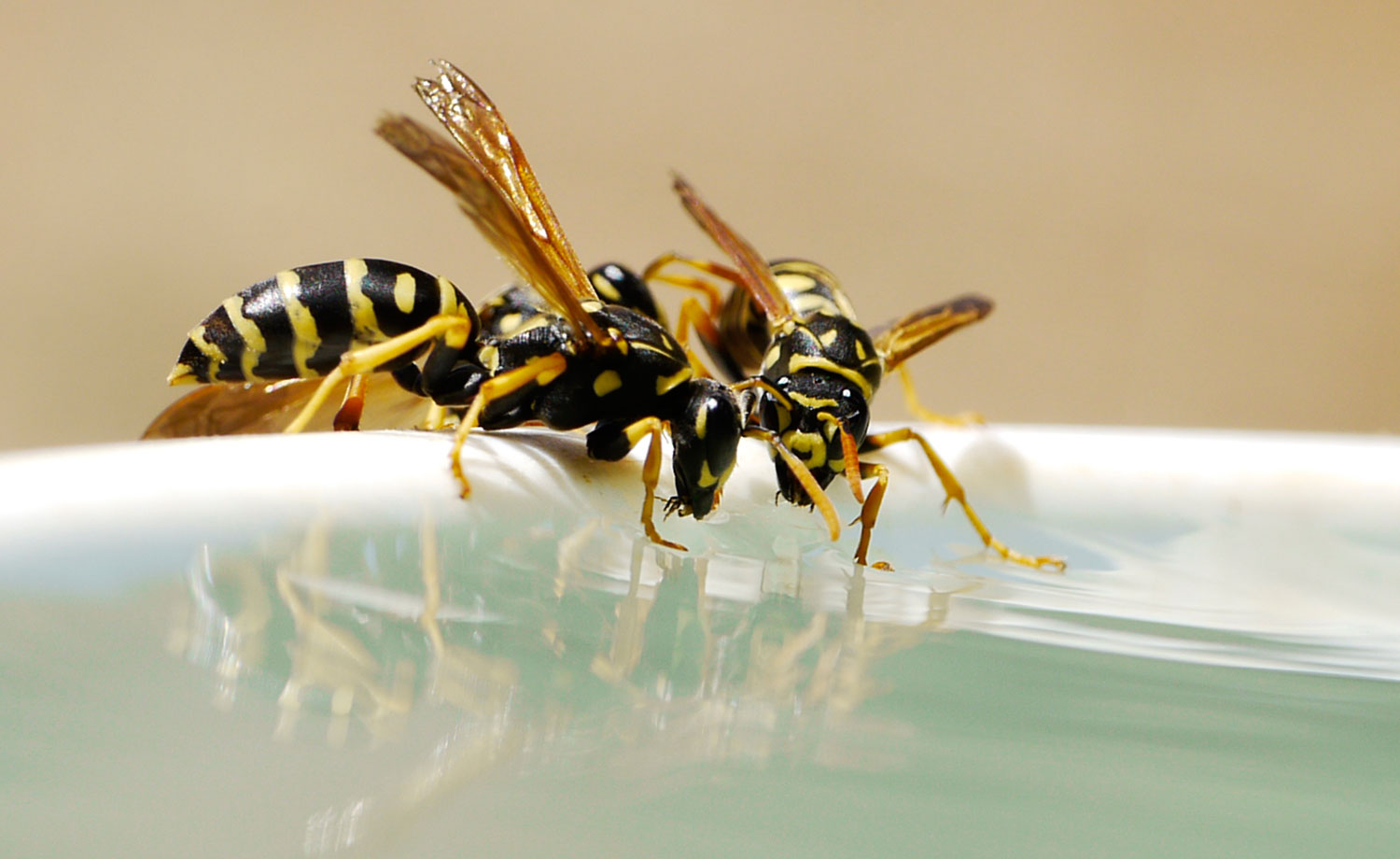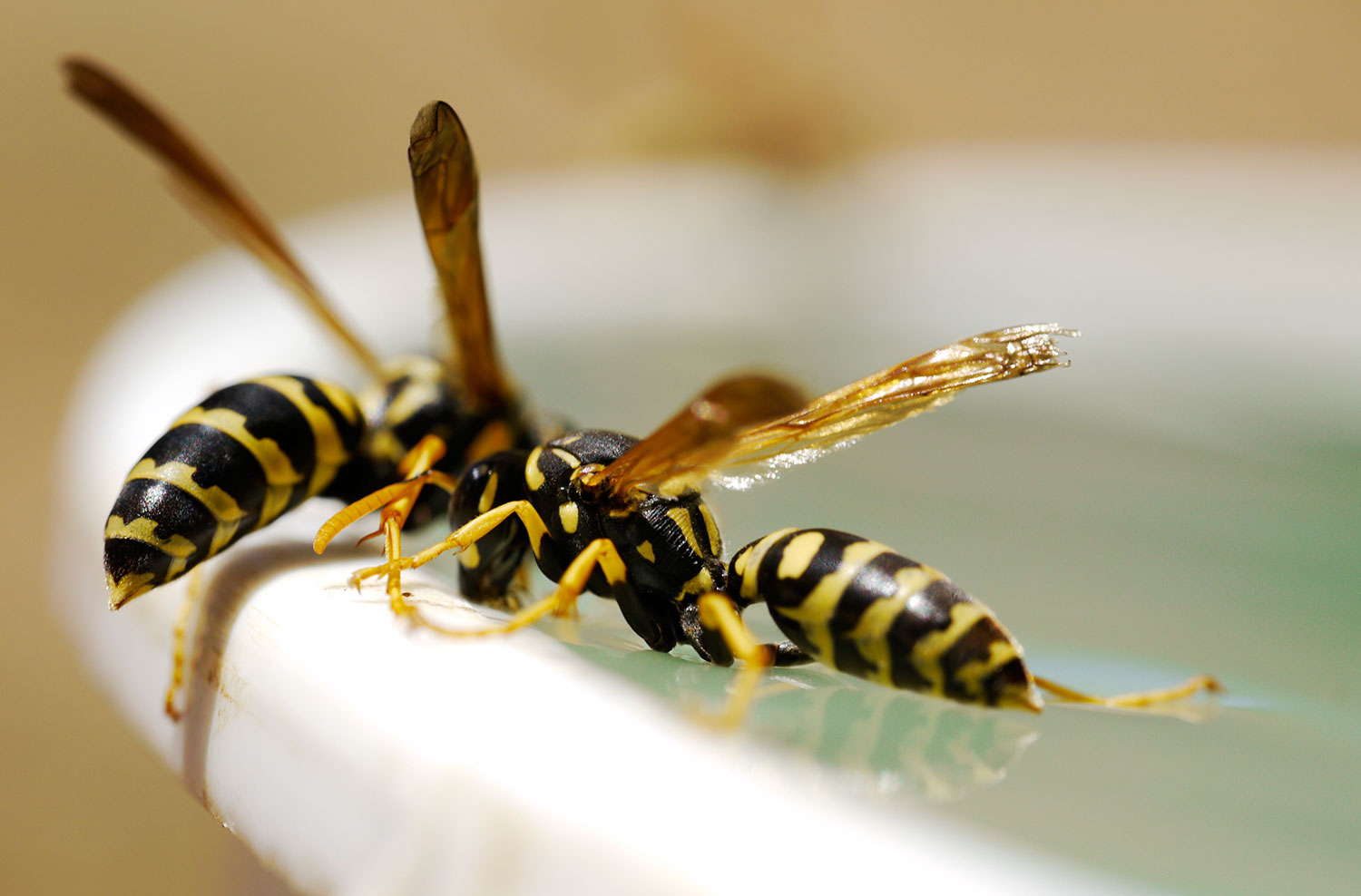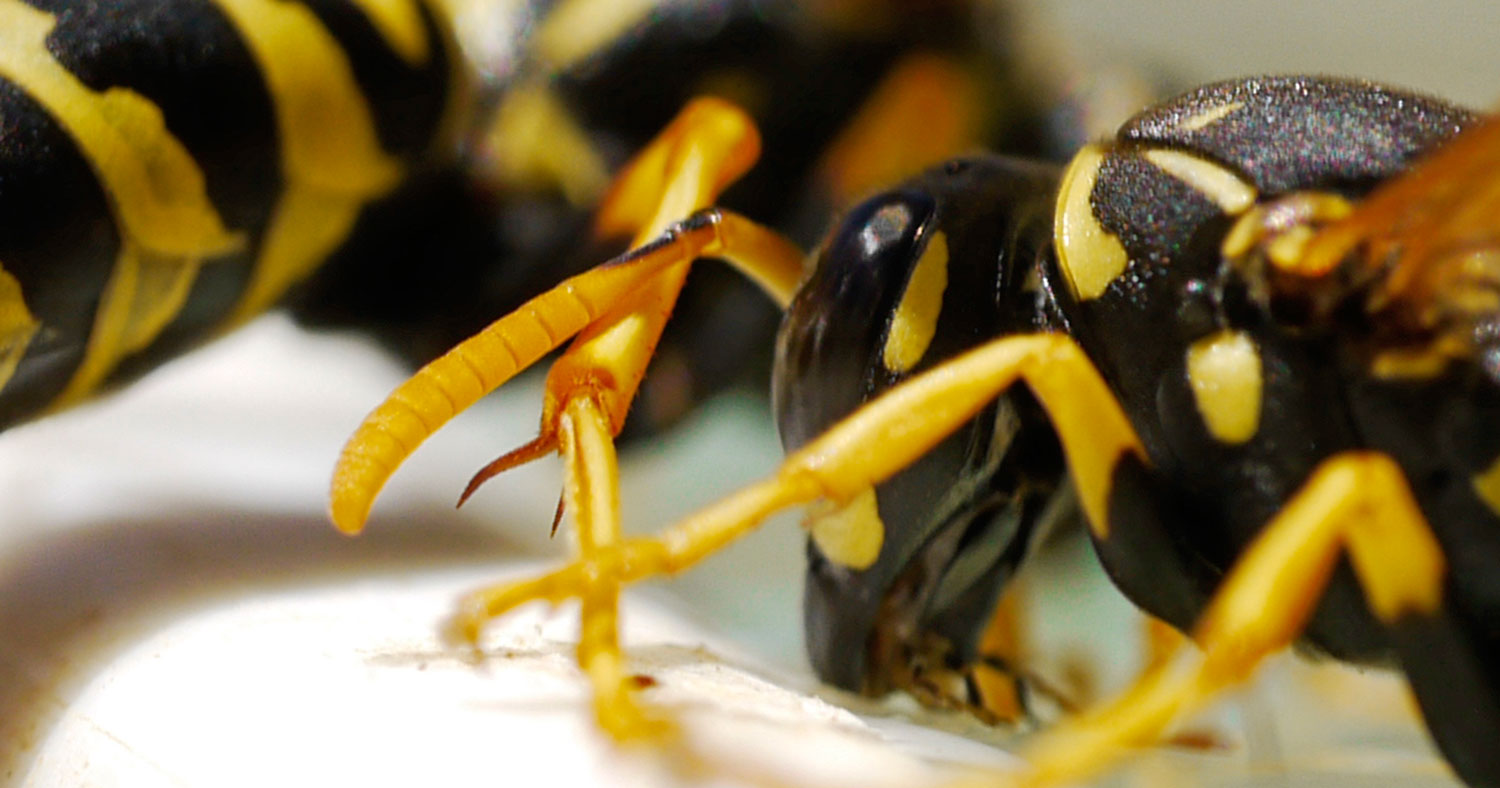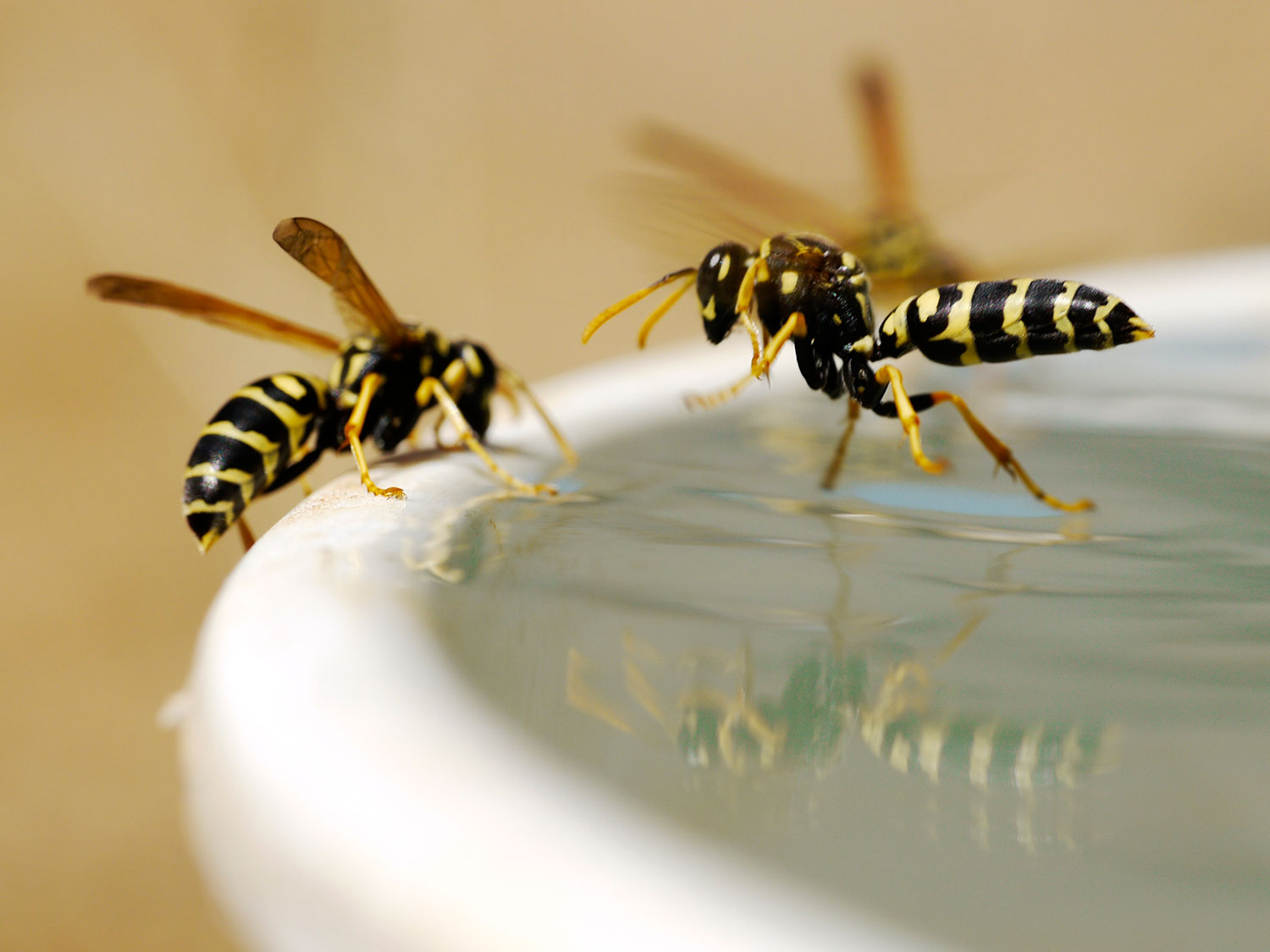 .............................More >>>